Product Description
The RS is the ideal kite for performance riding in all styles and conditions. Its versatile cross over character adopts to the riders preferences, enabling him or her to boost big airs, throw spray of the lip of a wave or even land handlepass tricks.
We placed the turning axis of this four-line kite at its shoulder to create the perfect balance between powerful tip turning and pivotal center turning. This results in smooth turning velocity with a good amount of grunt. Perfect to initiate a big air jumps and old school tricks.
A medium to high aspect ratio ensures you have a good lift/drag ratio. The RS provides a grunty pull and when triggered, it will take you up to massive heights. The design ensures that you sail down gently as the kite easily catches you. Even in choppy waters or gusty wind, going upwind is easy. The combination of bridle set up, sweep and aspect ratio ensures a wide wind range, stability and a position in the wind window that pulls you upwind.
In short, the RS is a very agile but stable performance freeride kite that guarantees fun!
Eleveight kites are built with innovative and quality workmanship. Details are strategically designed for long lasting durability, while keeping the kite light and agile.
Sizes
05 / 06 / 07 / 08 / 09 / 10 / 12 / 14 / 17
PERFORMANCE FEATURES
3 strut delta hybrid shape

Medium to high aspect ratio

Quick and smooth turning

Big jumping and long hangtime

Great upwind performance

Most versatile high performance kite

Light wind sizes (14 & 17m come with 3 m extensions)

E/8 trusted quality
RS Series Riding Style: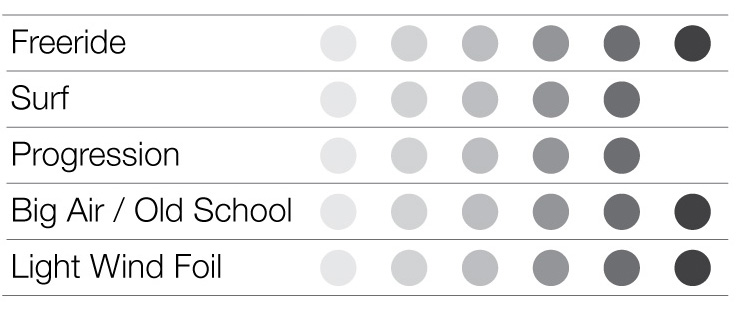 RS Series Wind Range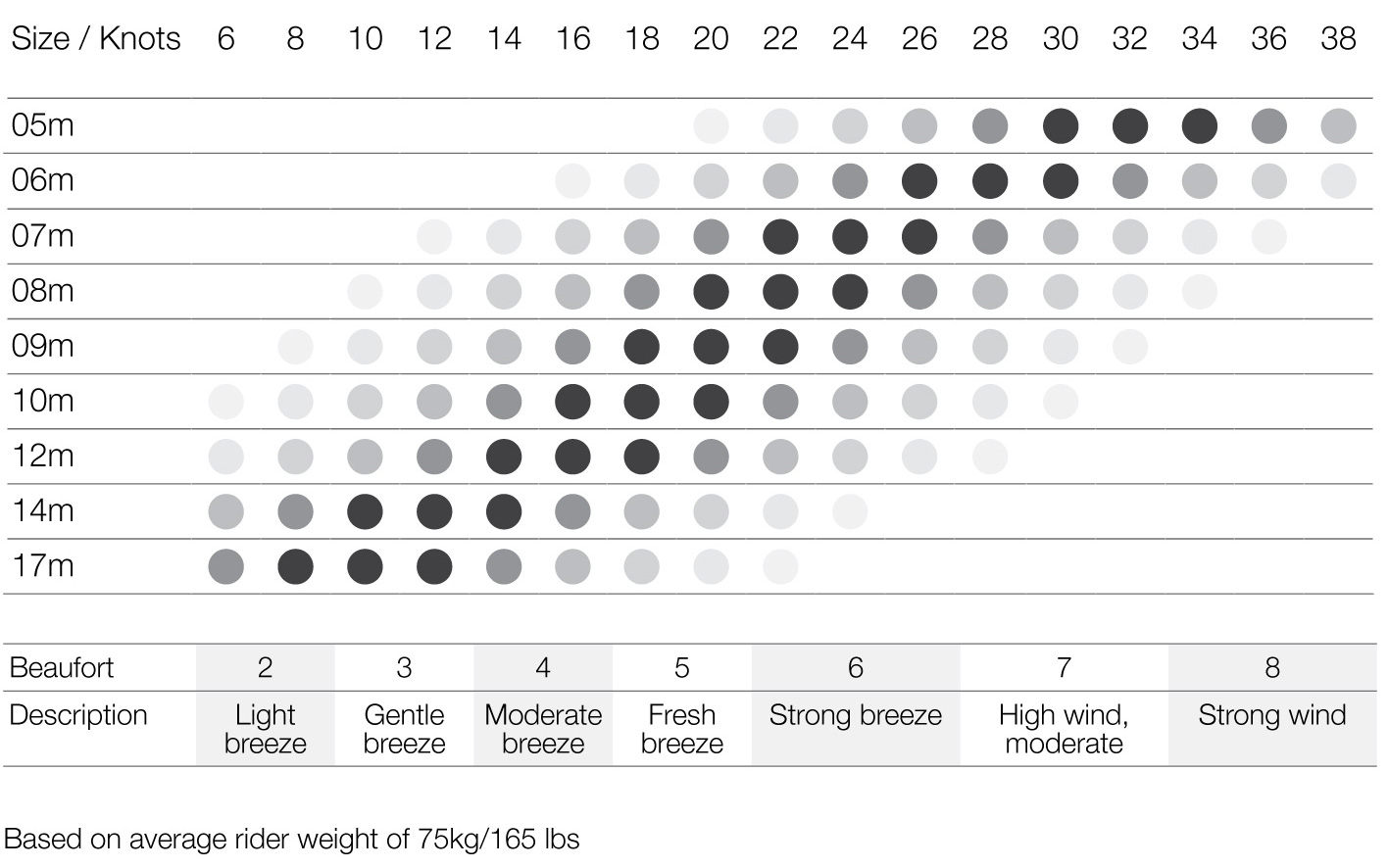 Eleveight RS Series Kite Details:

Wingtip to pivot turner
Smooth turn
Fast turn
The RS has its turning axis in the shoulder which provides a smooth fast turn, right in the middle between tip and pivot turn.

Medium to high
High upwind performance
Massive wind range
The medium to high aspect ratio of the RS comes with a good lift/drag ratio. It provides this high performance kite with great upwind and jumping abilities and a smooth but grunty pull.

Medium sweep
Grunty power
Great hangtime
With its medium sweep, and mid AR the RS has a good amount of grunt an provides incredible hang time.
Eleveight Kite Structure & Quality:
Teijin TechnoForce
Eleveight kites are constructed with the highest quality materials out there such as the renowned TechnoForce Double Ripstop Canopy.
Double bonde canopy
To ensure your kite can take a beating, every seam is glued and stitched for maximum durability.
Quick Flow
The large diameter of the valve and strut connectors ensures easy and fast inflation and deflation of your kite.
Strut Force Distribution
Double strut head reinforcement for solid inflatable kite frame.
Short Bridle
The short bridle setup with only one wingtip pulley enhances the kite's agility while providing a direct bar feeling and less risk off bridle catch.
3D Bridle Deflector
We installed 3D shaped foam wedges to increase your safety, making sure that the wingtip does not get caught in the bridle.
Canopy Guards
Strategic Dacron canopy reinforcements to eliminate canopy wear and tear including pin holes caused by the valves.
German made PU Bladder Material
The toughest and lightest bladder material available, made in Germany.
Safe Connect
Avoid mixing up lines with the kook proof front- and backline connection points
.
Easy Trim
Fly the kite your way by easily switching between backline trim options with the pull to pull tags.
Leading Edge Super Seam
A triple reinforced closing seam along the leading edge makes it practically indestructible. It is the strongest seam possible.
Load Difuser - Angled reinforcements along the trailing edge diffuse the load and strain on the canopy, making it more durable, improving kite stability and increasing the longevity.
Other Details
Eleveight stands behind all of its products! Our warranty covers defects in materials and craftsmanship, when it is purchased from an authorized Eleveight dealer by a retail customer. The warranty is a personal warranty provided by Eleveight to you. It is therefore not transferable and does not apply to the rental and training business. It is also not applicable for used/second hand gear. To qualify for warranty replacement or repair, please register your product within 30 days of purchase using the form at https://www.eleveightkites.com/warranty Details regarding the Eleveight warranty can be found at the link above.
Product Videos
Custom Field
Product Reviews